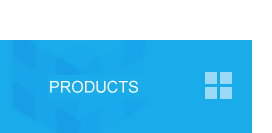 Headquarter:
Add:  Jiangxi Fengxin Industrial Park, Fengxin,Jiangxi 330700,P.R.China
Tel: +86-795-4605771,4605608
Fax: +86-795-4605772
E-mail: info@jxsynergy.com
Post Code: 330700
Sales & Marketing:
Address: Room 802, 8/Floor, No.68 Yuyuan Road, Jing'an District, Shanghai, China
Phone: 86-21-62886322
E-mail: sales@jxsynergy.com
Zip Code: 200040

QC/QA
We have individual QA unit and QC unit, according to GMP requirement under the guideline of ICH Q7. Our QC test center covers 1500m2, including quality and chemical analytical lab, instrument analytical lab and microbial test lab. Many precious analytical instruments such as NMR, XRD, LC/MS, GC/MS, MALVERN Mastersizer2000, SEM, HPLC, and GC. etc are all well-equipped.
A complete documentation system for all kinds of SOPs is on site, and quality management regulations such as change control, deviation management, validation, calibration, self-inspection and quality review are strictly performed. From process design, material purchase, production, test and release to after-sale service, we practice overall process control, so as to ensure stable and high quality.
We have accepted over 50 times of quality audits from our customers all over the world every year. We have passed on-site GMP inspection by SFDA, US-FDA, PMDA, KFDA and BGV-Hamburg Germany, our major products have been granted many certificates such as EIR LETTER CEP and EU-GMP certificates.etc.
8 Records